11 days ... before the big day and ... everything is going very slowly, I mean ...
well, I'll be honest with you ... unfortunately I don't have anything for madness day most of the time I was focused on Nightmare.fla Chapter 1 Beginning and now to the next chapter and my other vengeance.fla project and all these projects are progressing very slowly
because life problems, school, laziness, lack of motivation, and illness, but what's the point? well, don't expect any movie, art or anything from me till the madness day The main reason is that I just don't have much free time right now ...
I'm sorry If I dissapoint you but...I tried
I hope the other animators have something special to show us in madness day..
anyway I'm not holding you any longer
Have a nice day
~ESDE/THESIMPLE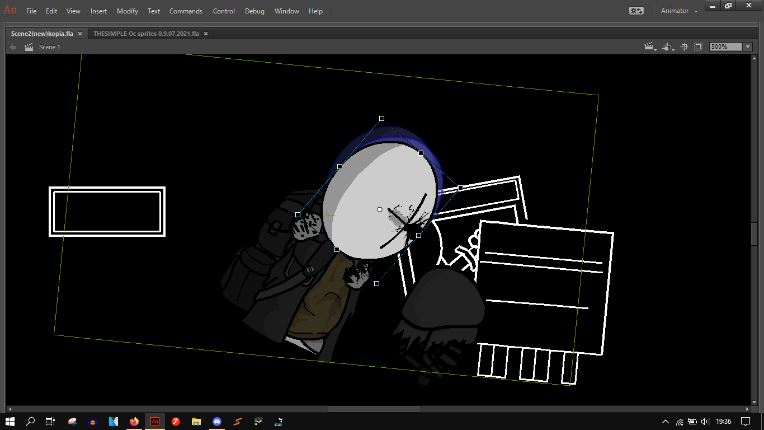 Screen from NIGHTMARE.FLA CHAPTER 2 THE HATE
I'm working on this scene about month now :/ so expect the progress of making this movie may take so long as previous part